Fake Movie Producers And Wells Fargo Employee Arrested For Fraud And Money Laundering In Fake Movie Scam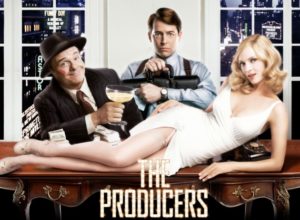 Two fake movie producers failed miserably doing their Bialystock and Bloom cosplay with their millionaire investors.
They and a former Wells Fargo Bank employee were arrested on fraud and money laundering charges. The trio of fake Spielbergs was operating a scheme to steal money from investors for movie projects.
Federal prosecutors claim Benjamin McConley of South Florida and Jason Van Eman of Oklahoma held themselves out as film producers and financiers.
McConley and Van Eman offered to provide financing to producers seeking to produce movies and other projects.
McConley and Van Eman told the victims that they would match the victim's contribution. In turn, they would use the combined funds to secure financing from financial institutions.
Federal prosecutors also charged McConley and Van Eman with conspiracy to commit wire fraud. They also charged them with conspiracy to commit money laundering and money laundering.