MFI-Miami Is Here To Help WTC First Responders And Ground Zero Workers With Their Mortgage Lender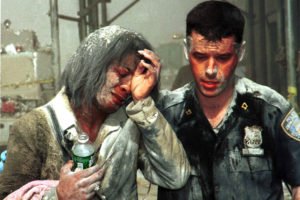 MFI-Miami is here to help WTC First Responders or all Ground Zero workers. I am offering MFI-Miami's services at cost to any first responders or Ground Zero workers affected by 9/11 related illnesses. You sacrificed for New York. It's our time to help you deal with your mortgage lender. I want to make sure your focus is on your health and family not worrying about a foreclosure on the horizon or your lender jerking you around. Nor should you have to worry your mortgage lender jerking you around. 
Believe it or not, lenders don't care that you sacrificed your health or your life to save people.
Lenders also don't care that you spent weeks or months away from your family at Ground Zero forced to breathing in toxic fumes to give families of the deceased closure. They only care about getting their money and like the mafia in Goodfellas by saying, "Fuck you, pay me!"