The Raunchy Realtor Part 2: Scott Adlhoch's Harem Of Whiny Women Keep Contacting MFI-Miami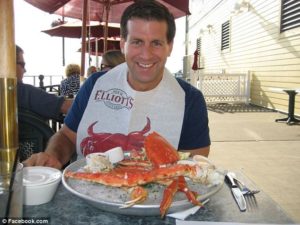 In February 2017, the Raunchy Realtor of Detroit, Scott Adlhoch was in trouble. He was facing disciplinary action by both the Michigan Association of Realtors and the Michigan Attorney General. Adlhoch let his little head do the thinking for his head. Thus, this is what got him in trouble.
He and his then mistress, Aline Ermanni were meeting up for the trysts at homes of Adlhoch's real estate clients. Unfortunately, the randy duo left more than a pair of Ermanni's panties behind at several homes. Shocked homeowners came home to find "love stains" like the Mark of Zorro in several rooms of their posh homes.
One of Adlhoch's clients in the posh Detroit suburb of Grosse Pointe put this way, "Adlhoch put the "gross" into the Grosse Pointes"
Multiple media outlets posted the story. Once the story went viral, there was no way Adlhoch and Ermanni could contain it. Ermanni played the wounded victim and told the media her version of the Darth Vader defense. She claimed she, "was seduced by a powerful man."