SUPER BOWL LIV Tourist Warning: South Florida Drug Dealers Using Prostitutes In Multi-Million Dollar Identity Theft Ring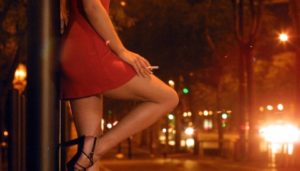 South Florida is a tourist mecca. Everyone that lives here will tell you that it's an adult playground of partying and hedonism. This makes it an ideal place for the NFL to pick South Florida time and time again for Super Bowls. Political conventions and Super Bowls also attract prostitutes from all over the world. Super Bowl LIV at Hard Rock Stadium in Miami on February 2, 2020, is no exception.
South Florida also already has a multi-billion dollar underground sex trafficking industry. It will only double in the weeks leading up to Super Bowl LIV.
All you have to do is search "South Florida Escorts" on the web to see how large it is. Local law enforcement agencies throughout South Florida also don't seem to care. It appears they have given up cracking down on the burgeoning underground sex trafficking industry.
Apparently, the Florida judicial system and the electorate also seem to have given up on the battle against sex trafficking. After all, Miami-Dade elected sex hotel operator Marcia Del Rey to the bench in the 11th Judicial Circuit two years ago.