Actor Bruce Willis Takes Massive Loss Of 42% On His Westchester Home Thanks To The NYS Mansion Tax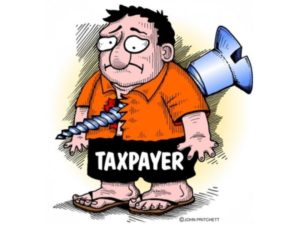 The NYS Mansion Tax is causing havoc with the luxury housing market. It's also causing Manhattan property values to plummet. In addition, it's also contributing to the mass exodus of people out of New York State.
What is the NYS Mansion Tax? Basically, it's a VAT tax on any home selling for $1 million or more in New York State. Here's how it works according to guys at Strook.com:
New York State also imposes a "mansion" tax on transfers of residential real property including cooperative apartments for $1 million or more. Unlike the transfer tax, the mansion tax is the responsibility of the buyer. Prior to the adoption of the new legislation, the applicable mansion tax rate was 1% of the total consideration. The new legislation preserves this "original" mansion tax of 1% and imposes an additional "progressive" mansion tax on top of it. The tax amounts range from 0.25% on transfers for $2 million or more of consideration to 2.9% on transfers for $25 million or more of consideration.
The mansion tax implemented by New York City last year has caused Manhattan real estate sales to plummet by 25% since 2018.